Helping Students Relocate
BTX Salt Lake City and its staff are helping students from all around the country relocate their belongings to their University of choice. If you are interested in our services and would like further information or an estimate, please give us a call at 1-877-733-6261 or email us at mwoolley@btxair.com
To sign up for our Student Relocation Program, please submit the form below either online or by fax to receive an estimate. Once we receive your request, we will contact you shortly with a price and to gather your billing information.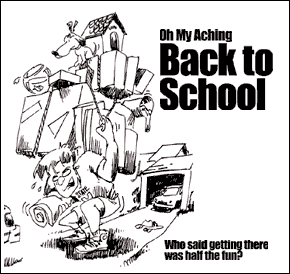 Our Story | Online Tour | Events | Forms | Contact Us

© Copyright 2001 – 2003, BTX Salt Lake City Transportation Logistics Solutions. All rights reserved.